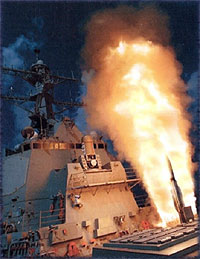 CLIENTS _______________________________________________
General Dynamics Information Technology, Washington, DC. Project Manager in support of US Coast Guard Deepwater National Security Cutter (NSC) Program working directly for USCG Deepwater PEO. Contractor is Integrated Coast Guard Systems (ICGS), a team effort between Northrop Grumman Ship Systems and Lockheed Martin Corp. Project relates to the startup and costs as they relate to the design and construction of lead ship at the Northrop Grumman Ship Systems Ingalls Operation in Pascagoula, Mississippi. Working as the leader of a team of private contractors and US Coast Guard contracting, legal and design personnel to resolve the Request for Equitable Adjustment for first two ships (NSC 1 and NSC 2) currently under construction. The REA amount was submitted in November 2005 and exceeds $300M. Wrote detailed Expert Report in support of settlement between the Coast Guard and ICGS. Supporting USCG for the WPB 123 Class of which first eight ships failed and were taken out of service after ICGS delivery to government.
US Department of Justice, Washington, DC. Engaged for one year in $75 Million SWATH TAGOS-19 lawsuit involving contract, design, and engineering processes as well as construction schedule delays/overruns for four ships built at McDermott's Morgan City (LA) shipyard. McDermott Inc. vs. United States, Court of Federal Claims, 93-9C. Review of all documents from preliminary design to ship delivery, including pre-award briefs to industry, NAVSEA Request for Proposal, source selection documents and analysis of shipyard cost proposals, pre-award survey, and an assessment of the contract ship specifications and drawings provided to ten offerors by the Navy. Assessment of ship design and construction execution, with emphasis on installation of shipboard distributive systems and lead ship test and trials.
Anteon Corporation, Inc., Fairfax, VA. Senior Consultant in direct support of the DD(X) Land Attack Destroyer, the Navy's largest current shipbuilding program at Navsea in the Washington Navy Yard, SE. Working directly for the Navy Program office (PMS 500) Acquisition and Production Director as well as the Program Manager and Deputy PM. The DDX Program is organized under the umbrella of a National Team which consists of Northrop Grumman Ship Systems (NGSS) as the Design Agent (DA) prime, as well as Raytheon (Integration), Bath Iron Works, Lockheed Martin and United Defense. Working directly with NGSS and Raytheon in the areas of milestone accomplishments, producibility, CAD/CAM and lean manufacturing at both NGSS Ingalls (MS) and Bath Iron Works (ME) shipyards. Milestone B Team leader and point of contact for support of Milestone B efforts for the DD(X) include ensuring that 50+ documents are properly prepared by DA. Working directly with Navy team on the Phase IV RFP to execute Detail Design and build lead ship.
L3 Corp./Technology Management and Analysis (TMA), Inc., Arlington, VA. Company Team Leader/Senior Consultant for LHD 8 in direct support of the Naval Sea Systems Command (NAVSEA) PMS 377, Amphibious Ship Program Manager. LHD 8 is an Amphibious Assault Ship costing approve. $2B being designed and constructed at Northrop Grumman Ship Systems, Ingalls Operations (Shipbuilding), Pascagoula MS. Support involves the design modifications of the propulsion plant from steam to LM2500+ gas turbine and all electric power with a controllable pitch propeller as well as preparing budgets and documents for the critical interface with the CNO sponsor and ASN(RD&A) staff. Primary tasks include total program office support during the Critical Design Review (CDR), writing the Request For Proposal, reviewing proposed Ship Specifications and other contractual documents. After award in April, 2002, the tasks included assessment of Ingalls' design, construction and test schedules, preparation of Government Furnished Equipment and Information (GFE/GFI) Schedules, and Earned Value Management System (EVMS) analysis. Ship delivery scheduled in 2007.
CDI Marine Co, Inc. Portsmouth,VA. Program Manageras prime for Joint Modular Lighter System (JMLS) a $20+M detail design and constructionists (Advanced Concept Technology Demonstration).Required full up working Integrated Product Data Environment (IPDE) and complete Integrated Product Team (IPT) effort. CPIF contract administered by the U.S. Navy (Naval Facilities Engineering Command-NAVFAC). JMLS is a subset of Joint Logistics Over the Shore (JLOTS) to enable Army, Navy and Marine forces to go ashore at any location in the world in Sea State3 and includes a series of floating modules, powered warping tugs & ferries, and floating causeways. Classic turnaround challenge with 12+ direct reports (IPT industry co-leaders) including personnel via subcontracts with diverse disciplines, e.g. Baltimore Marine Industries, AMSEC-LLC (SAIC), American Management Systems (AMS), Resolution Management Consultants and Band, Lavis and Associates. Full scale out year production FYDP $455M.
Friede Goldman Halter (Halter Marine), Inc, Gulfport, MS. Chaired Red Team review of Halter Marine Fixed Price Incentive proposal for US Navy T-ADC (X) program. This program consists of up to 12 large ships (est. $250M+) to be replacements for the Navy oiler (AO) and ammunition (AE) ship classes with each offeror identifying a second shipyard as part of their combined team. Required review of the (RFP) and amendments, the Navy's Performance Specification and Drawings package and complete review of all technical aspects of the Halter design and plans for construction.
Peters, Redditt,Willoughby, Zoghby & Carbo, Mobile, AL. Wrongful death case for crew member killed on board US Navy commissioned ship when steam pipe burst. Civil action Melissa S. Wise vs. Ingalls Shipbuilding, Inc., US District Court, Southeast District of Mississippi. Required review of shipyard construction and repair procedures and piping maintenance records during the life of the ship
Vandeventer Black,LLP,Norfolk,VA. Expert witness for damages assessment for collision between Navy Destroyer USS RADFORD and Merchant Vessel Saudi Riyadh off Virginia Capes. National Shipping Company of Saudi Arabia vs. United States, US District Court, Norfolk. Represented Saudi ship owners to review the technical and engineering details of $30M+ Norfolk Naval Shipyard repairs to RADFORD, including specific scope of work, production schedule, costs and alternate methods of repair. Reviewed the contractual issues surrounding assignment of ship to public shipyard vs. two private shipyards which had submitted unofficial cost estimates. Teamed with C. Leonard Willis and Associates.
Troutman Sanders LLP Atlanta, GA and Siemens Corporation, New York, NY. Advisor to Siemens Corp. concerning Premier Cruise Lines and the $10M in damages to three boilers on the cruise ship SS OCEANIC (the Big Red Boat), Premier Cruise Lines, Ltd.,Inc vs. Siemens AG, US District Court, Orlando, FL. Case surrounded the work accomplished on the main boiler control system in the Fincantieri Shipyard in Genoa, Italy, and the actions of the Greek crew members in reacting to a severe engineering casualty. Plaintiff argued that Siemens main feed pump motor controller was cause.
US Department of Justice, Washington, DC. Represented US Navy in support of a wrongful death case on board US Navy Aircraft Carrier USS John F. Kennedy (CV-67). Edrie E. Wellington vs. United States vs. Earl Industries, US District Court, Jacksonville, FL. Shipyard worker killed and another injured when aircraft elevator moved unexpectedly while both performing tasks under repair contract between parties. Involved review of design and operation of aircraft elevator hydraulic engines used by US Navy to raise/lower 130,000 lb. elevators and lock-out/tag-out procedures.
Metro Machine and Drydock, Norfolk, VA. Retained as an expert witness to assess the Source Selection process, RFP, and proposal preparation to support the General Accounting Office (GAO) protest of a Navy contract awarded to competitor, Atlantic Drydock,Inc., Jacksonville,FL. Decision subsequently reversed by GAO in support of Metro, which only occurs 12% of the time. Proposals described support of Navy ships in Mayport to provide a dry-dock for routine HM & E repair work on Aegis Cruisers and Destroyers, FFG-7 Class and DD963 Class ships.
Aepco Marine, Virginia Beach, VA. Retained as expert by Aepco to prepare the Request for Equitable Adjustment (REA) involving the repair/overhaul work performed by small shipyard contractor on the USS Mt. Whitney (LCC-19) Restricted Availability,(RAV) January-March 2000. Reviewed contract documents prior to award and analyzed the engineering plant technical scope of work performed, man-hour and material costs, production schedule, change orders, etc.
Eaton Corp., Milwaukee, WI & Danbury, CT. Determine current state of the art worldwide for electric drive ship propulsion. Assess potential for new markets for electric drive propulsion for US Navy ships, specifically destroyers (DD-21), submarines (NSSN) and aircraft carriers (CVX). In depth study to assess potential for new market for power plant control systems in alternate uses, such as apartment buildings, corporate security perimeters, etc. Teamed with Bal.
KPMG, Washington, DC. Assessment of U.S. Maritime Administration plans to reactivate former General Dynamics shipyard in Quincy, Massachusetts, owned and operated by Greek corporation. Involved on site assessment of existing facility and production shops as well as shipyard's cost estimate and A&E plans to reactivate portions of the shipyard shops as well as raze and rebuild a new steel plate facility.
KPMG, Washington, DC. Part of the KPMG team making a proposal to the city of Long Beach California, to address the re-use the US Naval Shipyard, Long Beach, closed by the Base Realignment and Closure (BRAC) order. This required extensive research and planning with a long term view toward all possible options for this facility, including re-use as a marina, condominium complex, or major terminal for commercial Roll On/Roll Off (RO/RO) ships or as a major West Coast terminus for containership traffic.
Kockums (Sweden) Computer Systems (KCS) Project to explore possibility of major US shipyards using KCS TRIBON 4 CAD/CAM systems for Navy ship design and construction. Scope included visits to all major shipyards: Bath Iron Works, Ingalls Shipbuilding, Avondale Shipyard, National Steel and Shipbuilding (NASSCO), Navsea, Naval Surface Warfare Center Carderock and Gibbs and Cox Corp. Teamed with Burdeshaw Associates (BAL), Bethesda, MD.
AB Electrolux (Sweden) and Frantz Ward LLP, Cleveland, OH. Expert witness representing the Electrolux factory in Luxembourg as defendant. Robert S. Babington vs. AB Electrolux, Federal District Court, Alexandria, VA. Case involved the manufacture of a novel design for burners used in field kitchens for armed forces worldwide as well as recreational vehicles, campers, etc. Electrolux and Babington (US designer) dispute centered around factory start up, tooling being manufactured in Italy and Denmark, as well as total orders and late design drawings from Babington.